Humans don't naturally hang upside down. Therefore, you should think skeptically when considering inversion as a solution to pain, stress or other physical ailments.
As you probably already know, inversion therapy can provide significant pain relief for many people. However, what are the side effects to using an inversion table?
One of the main reasons that people use inversion tables comes down to relieving pressure on joints. That said, due to gravity, hanging upside down puts additional pressure on areas of the body that otherwise don't have that amount of pressure.
For this reason, it people should consult with a doctor prior to using an inversion table. You also want to learn about possible symptoms and negative inversion table side effects that other users have experienced (like headaches). These can alert you to potential problems.
Do Inversion Tables Hurt Your Eyes?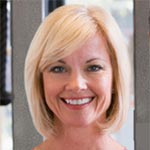 One of the areas where this additional pressure may have an effect is the eyes. Although studies that have been done show a significant increase in eye pressure in normal people without existing eye problems, the long-term effects are not yet known.
That said, for people who already have eye issues such as glaucoma, ocular hypertension, macular degeneration or other eye disorder, it is generally recommended that inversion therapy by avoided.
Is Inversion Bad for High Blood Pressure?
As you might expect, there are reports concluding that inversion therapy increases blood pressure while at the same time lowing heart rate. This, in turn, results in a bigger workload on the heart.
Medical screenings are usually suggested, especially for people with high blood pressure, cardiovascular disease or other circulatory disorders, and patients who normally have high blood pressure are usually advised against doing many of the inversion exercises.
Other Potential Inversion Table Risks:

There are also other health conditions that can have an impact on one's usage of an inversion table. They are important to be aware of, so that you and your doctor can make an educated decision on this type of therapy.
Teeter has a detailed list, but here are a few of the items that they include:
Middle Ear Infection
Hiatal/Ventral Hernia
Bone Weakness
Conjunctivitis
Spinal Injury
Use of Blood Thinners
Extreme Obesity
Stroke Risk
Summary of Inversion Table Side Effects:
Being aware of potential negative inversion side effects is just the beginning. If your doctor gives you the OK to start this type of therapy, keep in mind that each person is different.
Patients use inversion tables for different periods of time, at various frequencies. Plus, they use different degrees of inversion. Try a few bench options to find out which works best for you.
Find out more about Inversion Table Benefits VS Risks