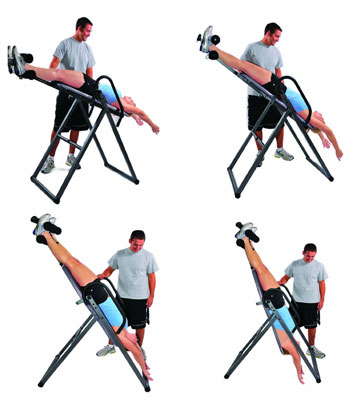 Are you new to using inversion tables?
Many products will come with exercise DVDs that you can follow. Others will include an instruction manual that will show you how to get in and out of the device.
While standing, you position your feet in the ankle braces. You then simply lean back and let gravity pull you back to the inverted position.
These devices may seem super simple to use, but if you know a few simple strategies, you can keep yourself safe and get faster results from your inversions.
The Healthy Back Institute has back stretches and exercises that are helpful for people with low back pain, sciatica, stiffness and soreness. They have some great tips for strengthening your core and hamstrings which can, in some cases, help support your back to prevent future pain.
Click here for more information
Also, take a look at the video below by Dr. Mike Wasilisin. He explains special stretching techniques you can use, the proper inversion angles and how much time you should spend inverted.
Click here for more information