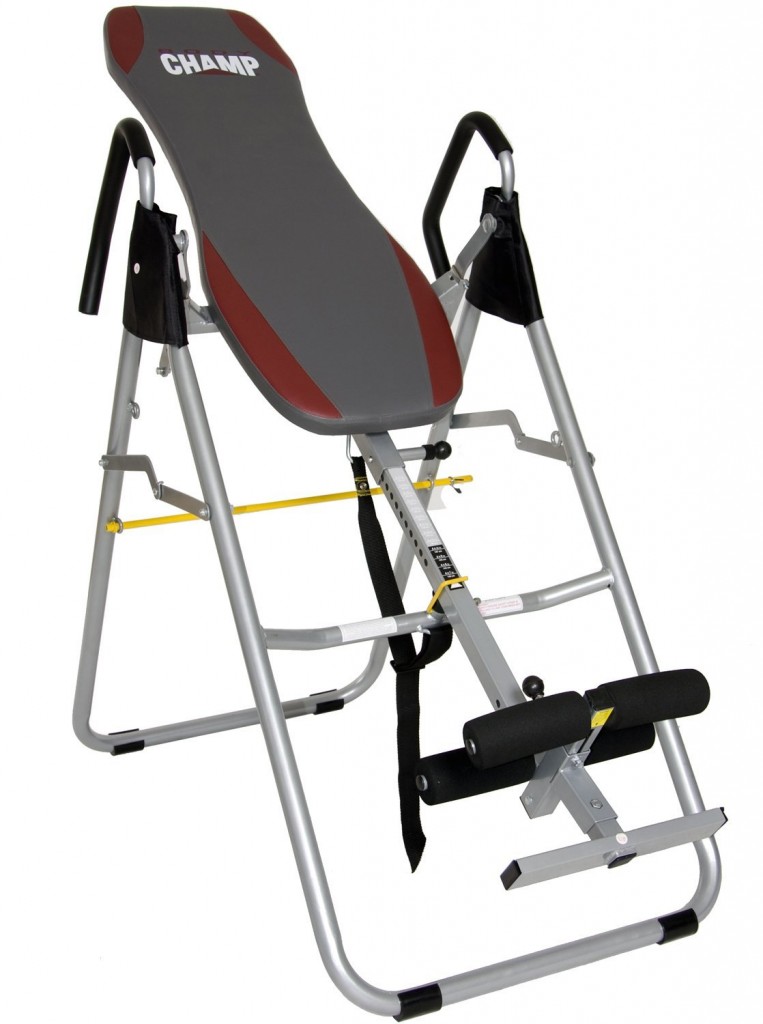 Body Champ IT8070 Inversion Therapy Table
This Body Champ inversion table is another best seller. This line of home therapy products is made by Body Max, and they cost less because they come without all the frills.
While you don't get a memory foam back, infrared heat, an exercise DVD or a lumbar support pillow, you do get a sturdy, durable inversion table that is comfortable enough to use on a regular basis. It's sturdy enough that people report doing crunches on it without a problem.
You can lay back and relax, knowing that you saved so much money. =)
A concern that people have when shopping for low-cost inversion tables is stability and security. Just so you know, the Body Champ IT8070 comes with safety straps that let you easily control your inversion angle plus security handrails. You also can see the rubber feet on the base of the device to prevent slipping. This table is not just for small people either. If you are 6'8″ and/or 250 pounds, you can still use it.
Price: $229 $105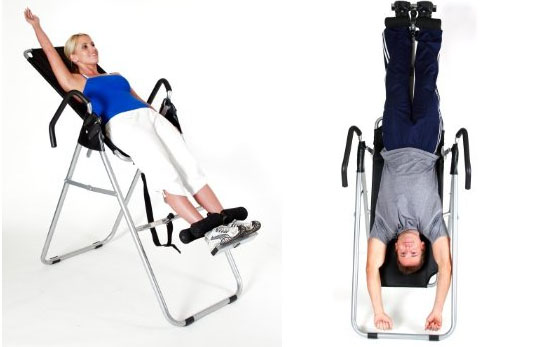 4 foam rollers are included to ensure a comfortable fit for your ankles and feet. The pull-pin adjustment system makes it easy to get in and out of the table, so you can unfold the device and be inverted in minutes. Go ahead – pick out some relaxing music to listen to!
Click here for more information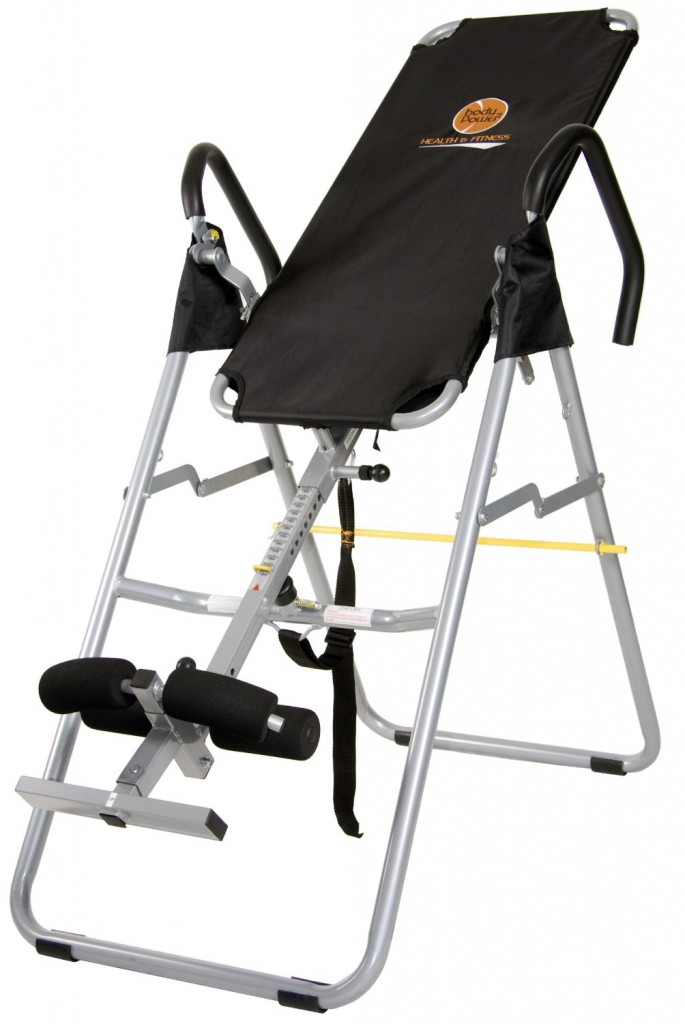 Body Max IT6000
Alternatively, you could get the Body Max IT6000, which has the same functionality and basic features of the Body Champ IT8070 above, but the backrest is nylon vs the padded backrest.
Overall, people say that they are impressed with the Body Max – possibly because they had lower expectations because of the low price tag. Essentially, it accomplishes the desired result: back stretching and relaxation.
Note: The max height of users is 6'3″ (while the Body Champ above can be used by people up to 6'8″ in height). It supports user weight up to 250 pounds. Some larger people report that they feel pressure on the ankle supports and that this device may be better suited for average to small sized people.
Price: $179 $110